19 Dec 2016
ISO9001:2015 Quality Certification
We have obtained ISO 9001 : 2015 Quality Management System certification.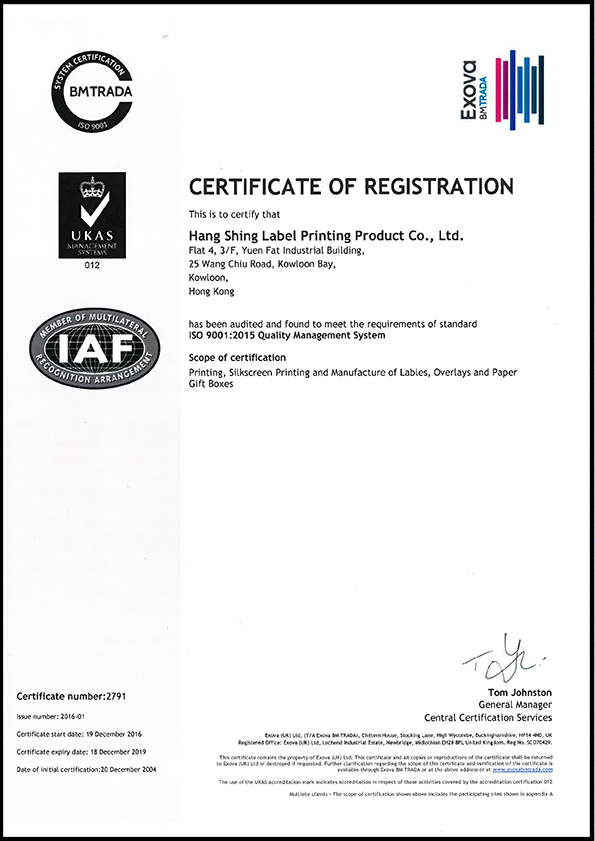 26 Sep 2016
Sedex Audit
We have passed the Sedex Audit that mean we met the labor, health and safety, environmental and business ethics standards.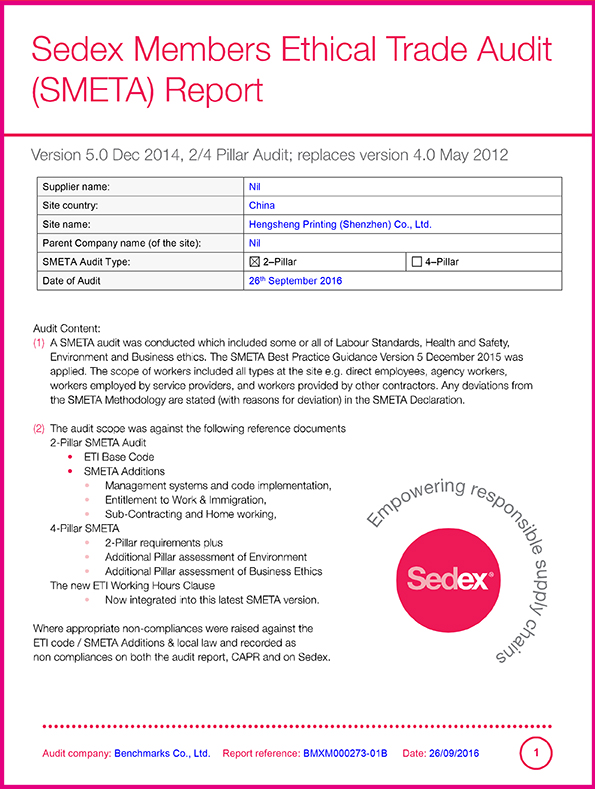 13 Sep 2016
UL (PGJI2) Certification
We have obtained UL (PGJI2) certification which certified by UL under Marking and Labeling Systems. This certification covers blank labels that are printed on thermal printers, typically by the OEM in their facility at the time of manufacture. This certification requires that the label material and the thermal ribbon be UL tested for compatibility as a complete system.